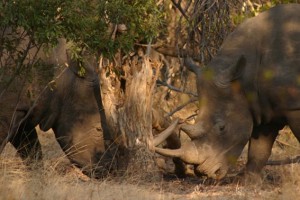 – Livingstone Safaris Ltd –
Established in 1996 and has specialized in Walking Safaris since permits were first granted in 2002. We are a small family run Safari Operation and we pride ourselves on our personal approach to all our clients
 – Professional guides –
Our Guides have Zambian Wildlife Authority Professional Guide Licenses and have years of experience conducting Walking Safaris in the Mosi-O-Tunya National park. They have wide ranging knowledge, not only of the large variety of mammals but also the prolific bird life.
There will be periods during the Walk when there is little large game to be seen, and at such times the you will learn about the Flora and Fauna of the Park, and the Guide will explain which plants have medicinal properties and how they play a role in the every day life of the local people. They will also point out the Spoor of the various animals.
– Insurance –
1 ) The Clients and Guide are covered by MEDTOUR whilst in the Park, provided bySpecial Emergency Services
2 ) The Company has Public Liability Insurance issued by Zambia State Insurance.
3 ) The Vehicles have Fully Comprehensive Insurance with extra Passenger Liability Cover
– Transfer vehicles –
Our two Transfer Vehicles are ten seater open Safari Vehicles. They are regularly maintained to a high standard and are checked daily. We have a third, enclosed  vehicle which is always on stand-by, and when necessary, used for transfers during the rainy season.
All the vehicles are 4 x 4 so we have no problems reaching even the most remote areas of the Park, if necessary. We have a full time driver for the transfers as well as the two Company Directors, who between them have a total of over 50 years driving experience, with 30 years in Africa and off road conditions.