Rates and client information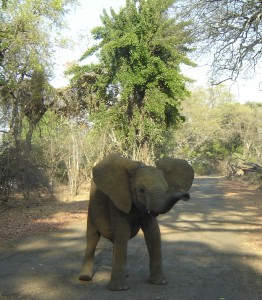 – WALKING SAFARIS RATES AND CLIENT INFO –
(add $10pp for pickup at Avani / Royal Livingstone Complex or Zam/Zim Border)
One Client only = $150 (Only if L/Safaris have no other clients)
– CANCELLATION –
Cancellations received up to the day BEFORE the Walk will attract no Cancellation Fee.
Cancellation at time of pickup attracts 100% Cancellation Fee.
Advance bookings for groups of 8+ must be confirmed at least one week prior to the Walk. Cancellation less than one week will attract a 50% Cancellation Fee.
– GROUP SIZE –
Minimum Group Size = 2 (unless paying single supplement)

Maximum Group Size = 8
Maximum number of groups at one time = 2 (i.e. 16 clients)
In the case of 2 groups walking at the same time, they would start and finish together but walk as 2 separate groups.
Maximum number of groups per day = 3 (i.e. 24 clients)
MINIMUM AGE IS 14
No Maximum age but must be physically fit
ALL GROUPS ARE ACCOMPANIED BY A PROFESSIONAL WALKING SAFARI GUIDE AND AN ARMED ZAWA ESCORT SCOUT
PICKUP TIMES: AM – Between 06:30 & 07:00
PM – Between 13:30 & 14:00
PLEASE NOTE: It MAY be possible to get special permission from ZAWA to run more than 3 trips in one day if you have a large group of clients.
– CLOTHING –
It is important clients wear:
Suitable Walking shoes – closed with thick soles – no sandals.
Long Trousers are best but shorts are OK.
Again long sleeved shirts are best but sleeveless is OK.
Most important is colour – no white or bright colours.
A hat is advisable.
Sunscreen &/or Insect Repellent as per clients needs.
– REFRESHMENTS –
1. The Walk starts with a cup of Tea/Coffee and a Muffin.
(Morning walks only)
2. Each client is supplied with a 500ml bottle of cold Mineral Water.
3. Approx half way through the Walk the Guide will stop for Fresh Lemon Juice with Homemade Cake & Biscuits.
4. At the end of the Walk the Clients are met with a choice of Cold Soft Drinks and/or Cold Water.
– TRIP DURATION –
Many factors are involved in starting the Walking Safari, which can add to the overall duration of this Activity.
The actual walking time is 3 Hours + transfer both ways + organizing the Escort Scout + driving to and from the starting/pickup point.
Sometimes it is also difficult to locate the Rhino
Normally the duration is 4 to 4 ½ hours but could be a bit longer.
It would not be advisable to book other activities in the same morning.
If the client has a flight that day, we can make sure they are back in time, if we are warned in advance.